Why La Miocherie? and why Made in France and second hand?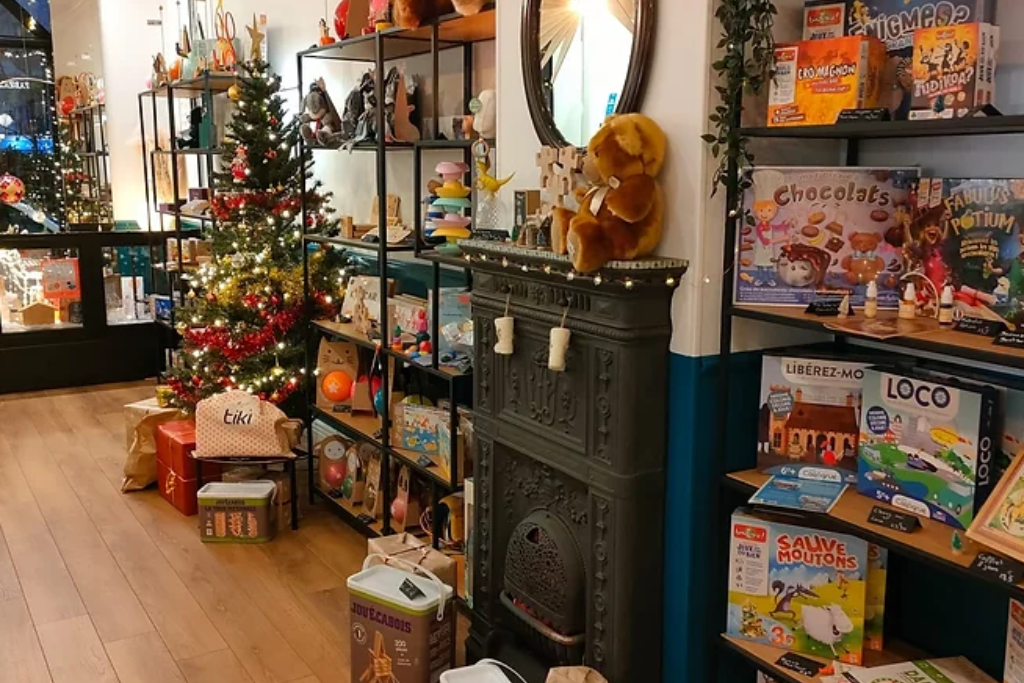 It was during confinement, carried out as best we could inside Paris, that the idea of ​​La Miocherie was born. It is certain that spending your days and evenings with your children makes you think about games and toys, creative hobbies, and everything that can help keep them busy, make them more independent and open their imagination.
And once we have found games and toys that we like, how do we know how and where they were produced? Between the "French design", the "French family business" which produces everything in Asia, the blue white red color codes and other FrenchWashing marketing, we are obliged to carry out a survey for each purchase...
Is it too much to ask to want beautiful, good and well-produced toys?
So, we imagined a neighborhood store that would offer games and toys made in France, with a small, well-produced European selection.
A shop where you wouldn't find the same thing as everywhere else...
We couldn't open this store without offering a second-hand space , with the condition of keeping it very accessible so that local children can treat themselves to gifts without breaking the bank. We launched Toy Funding with our loved ones which was a huge success and which allowed us to open the second-hand space, now supplied by parents and children in the neighborhood.
We'll take you through the obstacle course of starting a business, the small loan from the bank that made us shiver, the fear of the unknown and the panic attacks... We prefer to talk to you about the nice surprises, the suppliers so cool, and the crazy support received from family, friends, and since the opening of the store, residents of the neighborhood and even further afield.
The La Miocherie e-commerce site was born a few months after the opening, and received a makeover in September 2023.
We are constantly looking for well-produced games and toys, closest to us. And at the same time, you will realize that we do not have 100 references available by age or skill . When we find our safe value, tested and approved , and we are on the same wavelength with the manufacturer, we stick to it. We are aware that this may sometimes surprise you, but it is in keeping with the spirit of La Miocherie: less but good!
To go further on Frenchwashing (no, but you really have to be careful about everything,....), we advise you:
- a very well done article on the Tranquille Emile website (clothing Made in France)
- Made in France standards and labels on the website of the Ministry of the Economy